Local Information
This page contains useful local information for Babraham residents. Please use our contact form if you feel there is any other local information which should be included.
-----------------------------------------------------------------------
Babraham Parish Defibrillator
The Heartsafe defibrillator – sited on a pole near the village postbox opposite The George Inn – is now installed and registered.
The defibrillator is designed to be used by people who have no experience of helping a person with a suspected heart attack.
All you need to know is on the cabinet and you will be given instructions by the defibrillator. To protect the contents, the cabinet is locked and you will need a four-digit code from the ambulance service to unlock it.
If you are supporting a heart attack victim, simply call 999 as usual: the operator will check for the need for a defibrillator and will let you know where the defibrillator is and the access code.
The operator will help you along with the guidance provided by the defibrillator system.
If you'd like to watch a video explaining how it work, please go to http://www.heartsafe.org.uk/how-an-aed-works
-----------------------------------------------------------------------
The George Inn
The George Inn is an 18th-century inn in the beautiful village of Babraham near Cambridge. The present building dates from 1764 and was originally a Coaching Inn. The George opened as a Public House in 1778.
A family run business under new management from summer 2016, The George will provide you a warm welcome, comfortable surroundings and delicious home cooked food. We welcome bookings for weddings and parties.
We are very close to and convenient for Cambridge (city & airport), Audley End House & Gardens, Saffron Walden, Duxford and we are only 30 mins from Stansted Airport.
Our sister pub The Rose in Stapleford is an Olde world Inn with inglenook fireplace & exposed beams. Here we offer a good selection of Real Ales and Lager's on draught, As well as our unique Wine List. Food is available everyday and is traditional home cooked pub food.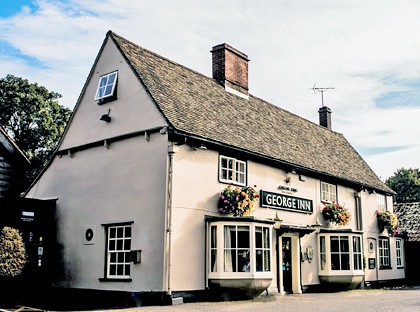 -----------------------------------------------------------------------
Babraham C of E Primary School
Our school, only a few miles from Cambridge, is set in beautiful countryside. We welcome children to Babraham from a wide area that includes not only our immediate locality, but also extends to all parts of the world so we feel we are a global community.
Please visit our website.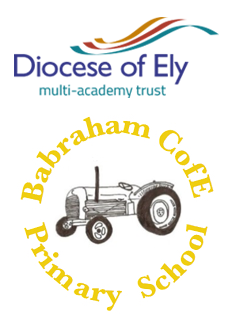 -----------------------------------------------------------------------
Post Office
Your nearest post offices are in either Abington or Sawston. To find further details about them (or information about other post offices), follow this link: Post Office Information
-----------------------------------------------------------------------